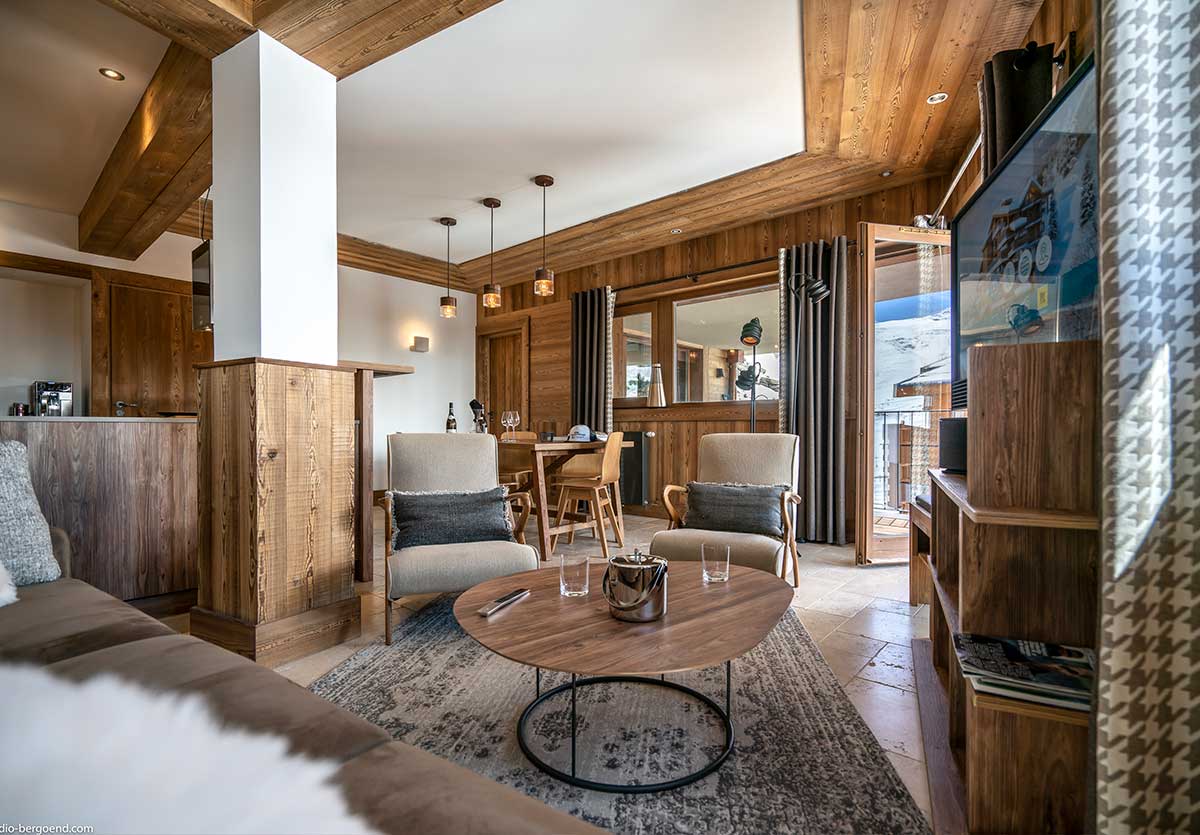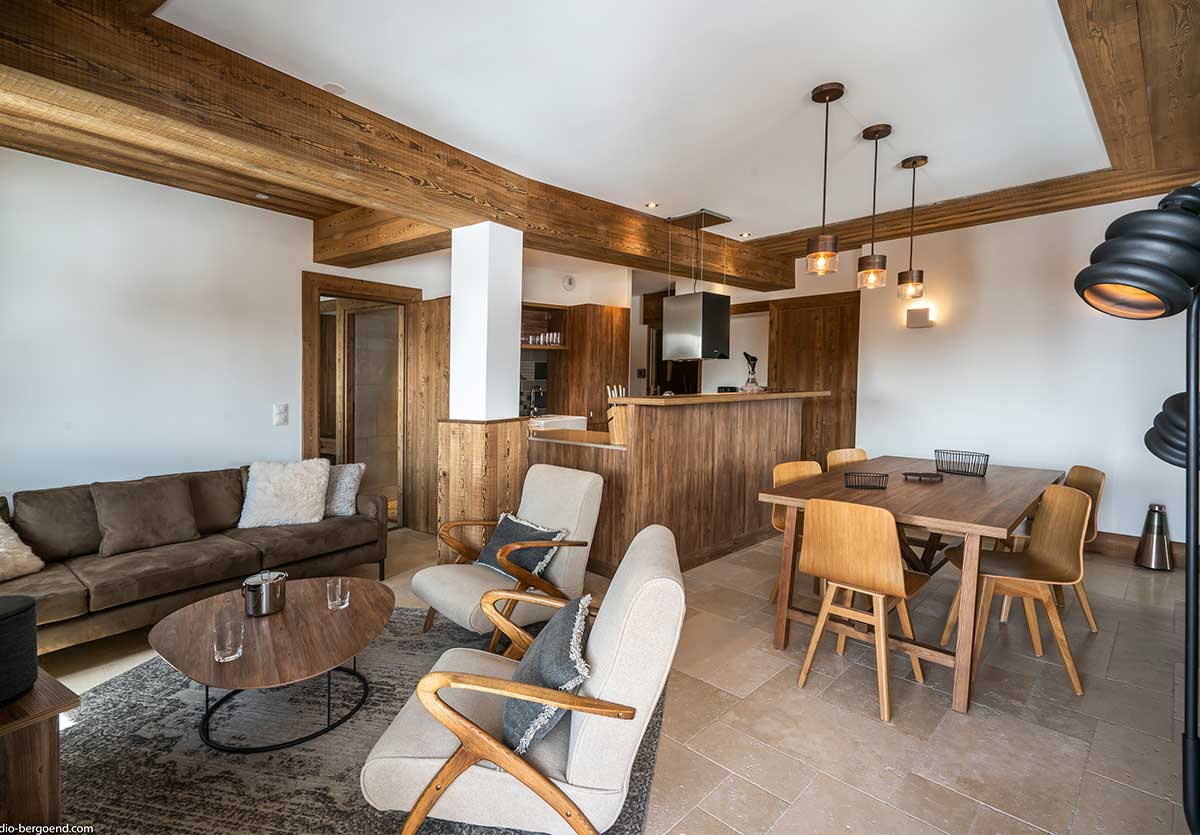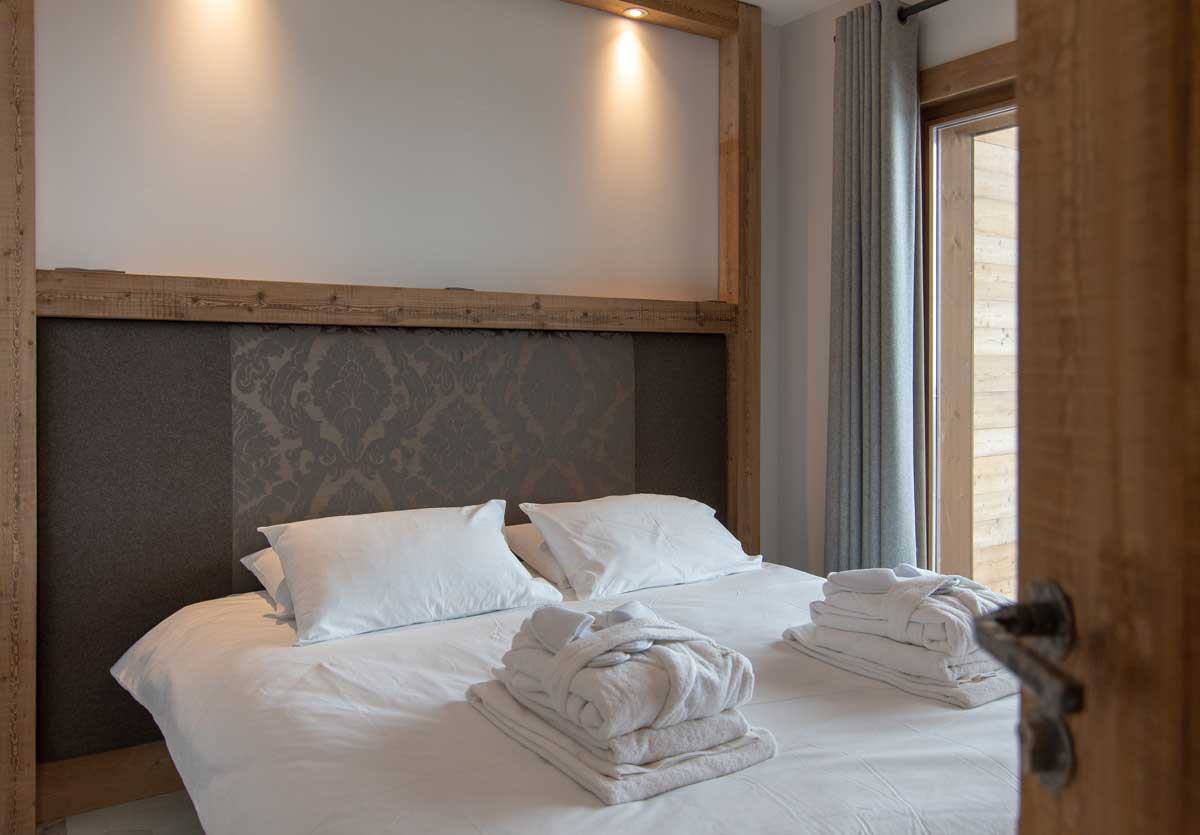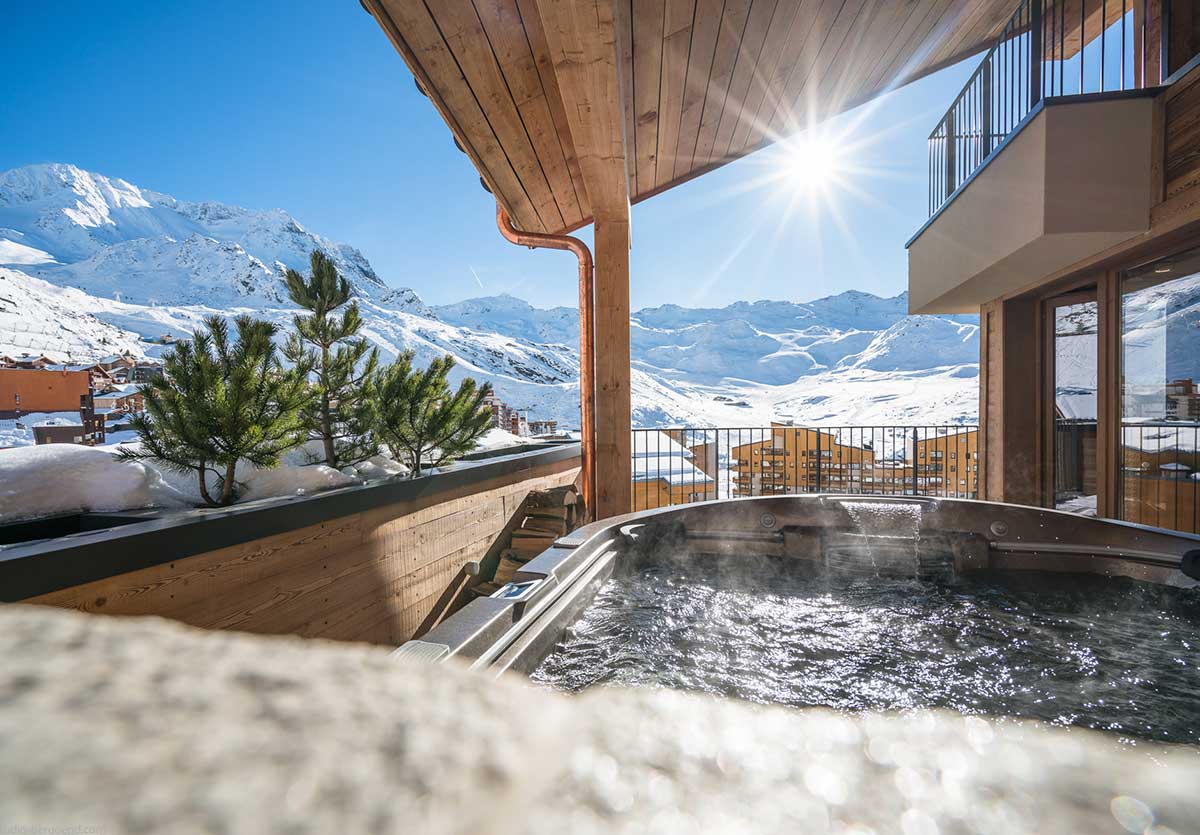 Ski Apartment in Val Thorens for 5 people
Winter holidays in a ski apartment in three valleys
Not only is the Val Thorens resort just the best place for a successful winter holiday, but if you combine it with an accommodation in this luxury ski apartment in three valleys, you get perfection. A chalet Cocoon in Val Thorens is the alliance between the architectural tradition of the Alps and state-of-the-art equipment. Our  Ski apartments chalets are  made of wood and feature a beautiful south-facing terrace in front of the spectacular alpine landscapes, with a private Jacuzzi. Each chalet ski apartment in Three Valleys, France  at Cocoon's is both a very practical place and a place where everything is thought for friendliness and comfort. A three valleys chalet apartmentis also a set of à la carte services such as delivery of bakery or meals at home, the reservation of a swimming lane or relaxing massages. To offer the best of ski apartments in France to those you love, especially a Val Thorens ski apartment, the Cocoon chalets that can accommodate up to 14 people, also offer the possibility to privatize an event room.
Capacity : 5 people / Rooms : 2 / Prices : from 3.087€ to 5.488€
COCOON N°4 in Three Valleys station
For a holiday high in pleasure, Val Thorens,. and the Three Valleys skiing area  is the ski resort that combines the best of skiing with the best facilities, especially when it comes to lodgingThanks to its privileged location, the resort of Val Thorens is located in the heart of the slopes in the immediate vicinity of the three valleys slopes. Val Thorens is first and foremost a paradise for skiing in all its forms. Thanks to the unique terrain configuration and exceptional snow cover rates and weather, all levels of sliding can be expressed. That's why this ski resort in the French alps  where top snow conditions are guaranteed, is particularly suitable for family groups or groups of friends in which all skiers are not necessarily the same level of skiing or physical performance. The 3 Valleys represent 600 km of slopes but also 42 play areas and 9 toboggan runs.